From California Family Law Code Section 297.5(a):

   Registered domestic partners shall have the same rights,

    protections, and benefits, and shall be subject to the

    same responsibilities, obligations, and duties under the

    law, whether they derive from statutes, administrative

    regulations, court rules, government policies, common

    law, or any other provisions or sources of law, as are

    granted to and imposed upon spouses.

In order to qualify for a Domestic Partnership, you need to meet these requirements:

   - Both persons have a common residence.

   - Neither person is married to someone else or is a member

     of another domestic partnership with someone else that

     has not been terminated, dissolved or adjudged a nullity.

   - Both persons are not related by blood in a way that would 

     prevent them from being married to each other in this state.

   - Both persons are at least 18 years of age.

   - Both persons are members of the SAME sex (members of the

     opposite sex have additional requirements for Domestic

     Partnerships).

   - Both persons are capable of consenting to the domestic

     partnership.

   - Both persons consent to the jurisdiction of the Superior

     Courts of California for the purpose of a proceeding to

     obtain a judgment of dissolution or nullity of the domestic

     partnership or for legal separation of partners in the

     domestic partnership, or for any proceeding related to the

     partner's rights and obligations, even if one or both

     partners ceases to be a resident of, or maintain a domicile

     in, this state.

WHAT YOU NEED TO BRING:

   - Valid ID (Driver's License from any state, DMV ID Card,

     or Passport from any country).  All ID's must be current

     (unexpired), have your photo and signature on them, and

     can NOT be temporary or interrim ID's.

Celebrate your love with a Commitment Ceremony!

Gay and Lesbian Commitment Ceremonies.

Commitment Ceremonies are a bond of love between two people, gay or straight. It does not involve any government. There are no legal benefits to having a Commitment Ceremony. People choose to have Commitment Ceremonies as a celebration of their love.

Rites of passage help people travel through the crucial moments of their lives when a transformation from one state to another occurs. Rituals surrounding the key events of a LGBT community need to be respected and addressed in our community.

We will be honored to preside over your Same Sex Unions and Commitment Ceremonies.

"The Meaning of Commitment"

Private love has public consequences. What is it we do at a commitment ceremony? Something new, perhaps, unique to two persons, although not really. Any act of love, made public, teaches everyone who witnesses it a hard lesson each of us must learn over and over. Love desires to be spoken. Like God, in creation, love endures all things save silence. The world we shall leave for the next generation will be only as noble, as good, as we have kept it. Thus it is we memorialize, we commit, we make public our love. It is our human duty, and our mortal imperative, to respect love wherever we find it; we must nurture and parent it under whatever conditions it struggles to exist. Gay and lesbians are surely not alone in living under fear, threat of social censure, economic disability. Yet we can make a difference for all those who do. With our voices and examples of commitment we can speak for the many who do not yet have even the little voice we have: In a world governed so often by hate and expedience, all love is an important and moral act.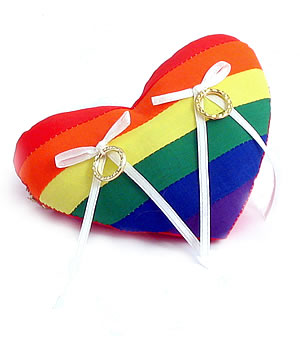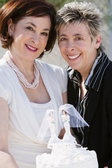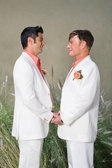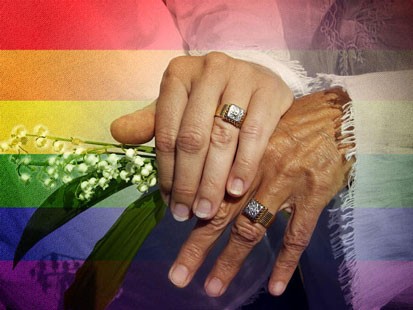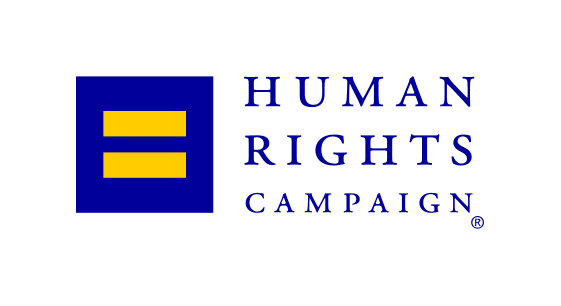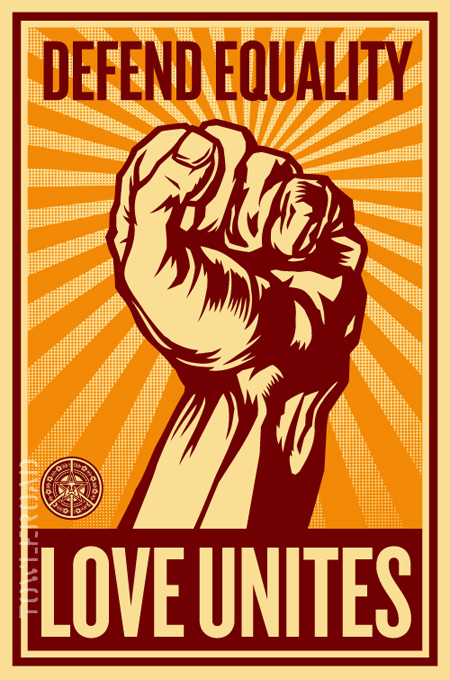 DOMESTIC PARTNERSHIP REGISTRATION

The state of California allows Domestic Partnerships, which is very similar to being married! Domestic Partnerships, in California are used for civil unions between same-sex couples. Domestic Partnerships are the only way a same-sex couple can have a civil union and be entitled to rights at the State level.

"Domestic Partnership"

A California domestic partnership is a legal relationship available two same-sex couples, and to certain opposite-sex couples in which at least one party is at least 62 years of age. It affords the couple virtually all of the same substantive legal benefits and privileges, and imposes upon the couple virtually all of the same legal obligations and duties, that California law affords to and imposes upon a married couple.

A Domestic Partnership Agreement requires one of our Notaries to sign and Notarize the document.

We can compete your paper work, notarize your Domestic Partnership Declaration, send it off to Sacramento for recording for $80.

This Website is not intended to give legal advise. Please Contact the appropriate legal council or government agency for more information.

Certain restrictions may apply. Subject to availability.***


© 2008-2012 by The Long Beach Wedding Center. All Rights Reserved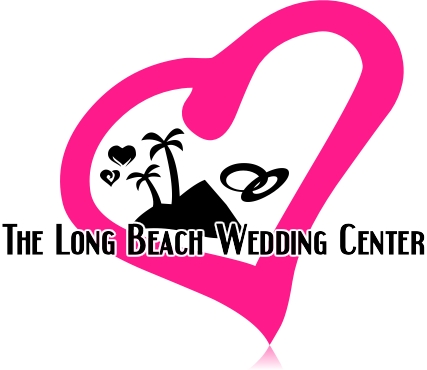 gay weddings long beach, commitment ceremony, commitment ceremonies. long beach gay. long beach domestic partnership, long beach domestic partnership registration, long beach gay wedding officiants, long beach gay ministers, marriage license, gay unions, gay blessings, gay marriages, glbt long beach, glbt, the long beach wedding center, long beach gay rights, long beach gay ceremony, love, same sex unions, same sex marriage, same sex ceremonies, same sex marriages, same sex domestic partnerships, west hollywood, silverlake, los angeles, north hollywood, long beach, belmont shore, norwalk, pasadena,



The Long Beach Wedding Center

Hablamos español

(562) 472-2833

968 E. Broadway

Long Beach, CA 90802